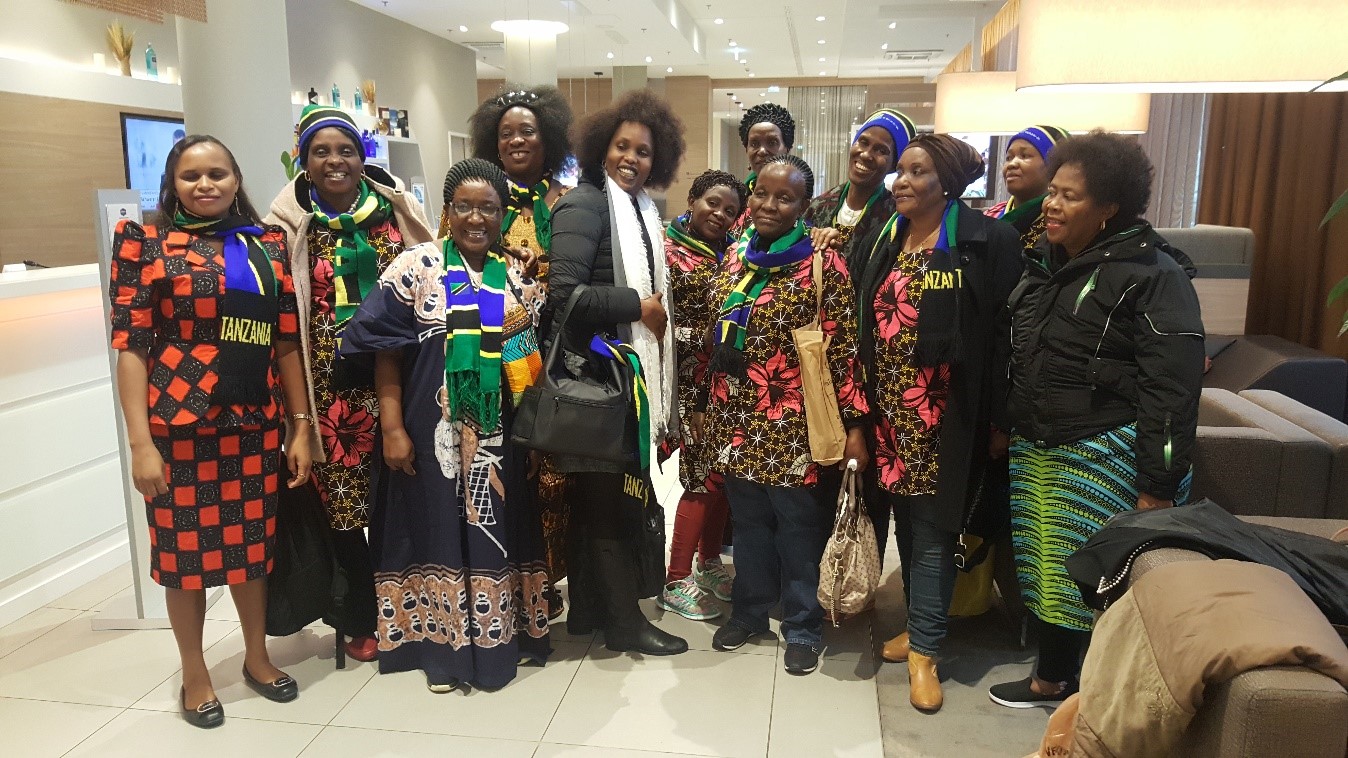 Freshly prepared, dried, as powder or oil, as food supplements or cosmetics – Baobab and Moringa can be used to make a wide variety of products. So far, however, African plants can hardly be found in local and European shops because producers often lack the know-how to market their products properly and win new customers.
Twelve female entrepreneurs from Tanzania wanted to change this. In November, they travelled to Germany for a week and exchanged ideas with Africrops, a company that promotes sustainable supply chains and has been importing Baobab and Moringa since 2013. "It is important for us to know what is necessary in product processing, how the products can be marketed and what requirements have to be met for sales to the European market," explains Jaqueline Maleko, Chair of the Tanzanian Women Chamber of Commerce (TWCC). "Our trip was extraordinary for us and we learned exactly these things. We are looking forward to the many new contacts and a sustainable cooperation."
The decision to only take women on the trip to Germany was a conscious one. For women entrepreneurs from rural areas, the cultivation and sale of Baobab, Moringa and other products offer the chance of financial independence. At the same time, they have to overcome many challenges. That is why the Tanzanian delegation also visited the Association of German Women Entrepreneurs and the Landfrauen Deutschland. The trip also included a stop at a German processing provider for Moringa and Baobab, the Tanzanian embassy and the Africa Association.
The trip was organized via the Tanzanian branch office of the Delegation of German Business Kenya, which is headed by Dr. Jennifer Schwarz. As an integrated expert, she works in Tanzania via the ExperTS programme and advises German and Tanzanian companies there on the subject of sustainable economic development. Partners of the delegation trip to Germany are the TWCC and the Voluntary Service Overseas (VSO), which implements a local business development project.
Another result of the delegation trip is the idea of the entrepreneurs to found a cooperative in order to cultivate organic agricultural goods in a joint project. On 22 and 23 January 2019, a two-day workshop took place in Tanzania to implement the idea. The workshop covered all the topics necessary for setting up a cooperative. In addition, the topics "Certification, Packaging, Design, Labelling, Marketing as well as Export and Logistics" were discussed.
Check out our videos:
https://m.youtube.com/watch?v=aXzPr6DBp2s&feature=youtu.be#dialog
Further information: www.bmz.de/experts
Contact Details
Name: Claudia Ilting
Email: claudia.ilting@giz.de