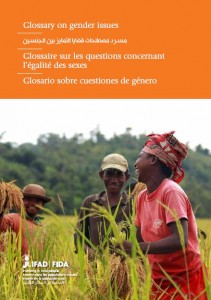 This multilingual glossary developed by the International Fund for Agricultural Development (IFAD) provides you a harmonized vocabulary in Arabic, English, French and Spanish. It contains a multilingual listing of around 130 relevant terms and definitions. Terms and definitions are accompanied by details of the source document and date of publication.
The glossary is a living document. IFAD looks forward to receiving feedback and contributions for future editions to further enrich the collection. Kindly email your suggestions to Belén Couto.
The glossary can also be downloaded here.