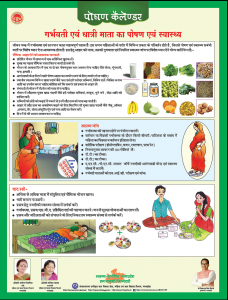 "It has been the tradition for women and girls to eat last. This is how it has always been. No one dares question the tradition". (Pregnant woman, District Chhatarpur)
Sheopur and Chhatarpur are among the most backward and remote districts of Madhya Pradesh (central India). Sheopur is a forested district with large tribal population whereas Chhatarpur is a caste society. Both districts are drought prone and witness large scale migration. Malnutrition, hunger and high infant and child mortality are common in these districts. Both are worse-placed regarding sex ratio (886 females per 1000 men in Chhatarpur and 901 in Sheopur), female literacy and poor access to public health and nutrition services. Difficult terrain, lack of diversified and healthy food and gender inequity often lead to young children, adolescent girls and pregnant women suffering from malnutrition and anemia.  Insufficient and poor quality food during pregnancy effects the unborn child, leading to low birth weight and high maternal deaths.
The GIZ Food & Nutrition Security & Enhanced Resilience Programme (FaNS) in India aims to improve dietary diversity among women of reproductive age and children (6-23 months) through improving food security by strengthening the national system for the distribution of subsidized food (The Targeted Public Distribution System,TPDS), training Anganwadi workers (AWW, rural health/nutrition workers) on nutrition diversity and empowering women with knowledge and practices on nutrition. The awareness campaigns at the district and state level sensitize beneficiaries and decision makers about the importance of a nutritious and diversified diet to bring about sustainable changes concerning the availability, intake and preparation of high quality food. So far, we have reached over 80,000 women directly through awareness sessions and trained over 3000 AWWs on PLA modules. More than 150,000 women have been reached indirectly through community meetings and over 4000 kitchen garden have been set up at the household level empowering the handle to develop and use the vegetables. Men in the community have also been involved through community meetings, wall paintings and community theatres on similar issues.
Within this framework, Department of Women & Child Development, Bhopal in collaboration with GIZ & the NGOs celebrated International Women's Day on 8th of March, 2017 to improve nutritional diversity and improved quality intake of diets in a gender-equitable manner to reduce malnutrition among women and children. The programme was gracefully chaired by the Mr. Shivraj Singh Chouhan, Chief Minister and State Parliamentarian Ministers and organized by the Department of Women and Child Development (DWCD), Govt. of Madhya Pradesh under the leadership of Mrs. Archana Chitnis, Minister DWCD and Mrs Pushpalata Singh, Commissioner, DWCD. In the context to promote nutrition diversity in collaboration with Agriculture and other line departments, Nutrition Calendar was released during the event. The idea behind this concept is to basically promote season wise availability of various food groups (cereals, pulses, milk & meat products, fruits and vegetables) and its consumption for bringing nutrition diversity at the household level. Specific production of crops/fruits/vegetables in each season and suggested diversified menu for all target groups i.e. women (Pregnant and lactating women), children (0-6 years) and adolescent girls (11- 19 years).Also, it will be given to the families in the rural community as well as AWCs to create more awareness on nutrition diversity and related information for women who are particularly affected by poverty and malnutrition
Further Nutrition Exhibition to promote diversified diet and various local food cuisine was set up by Indian Council of Agricultural Research, Krishi Vikas Kendra and GIZ-Welthungerhilfe. Locally available various food groups, vegetables and uncultivated food variety was the focus. The key food items that were displayed include Food grains, Legumes, Oilseeds, Vegetables and Fruits.
In addition, during the program, hemoglobin check-up and awareness on was also made for adolescent girls and women. Further, slogan writing by the officials to support women's day theme: "BE BOLD FOR CHANGE" was also done. Adolescent girl's diet charts was also released for dissemination across the district. Moreover, at the field level the local partner honored some of the women for their work for the vulnerable communities of the society and for their rights.
In case of further questions please refer to Archana Sarkar: archana.sarkar@giz.de
Contact Details
Name: Archana Sarkar
Email: archana.sarkar@giz.de