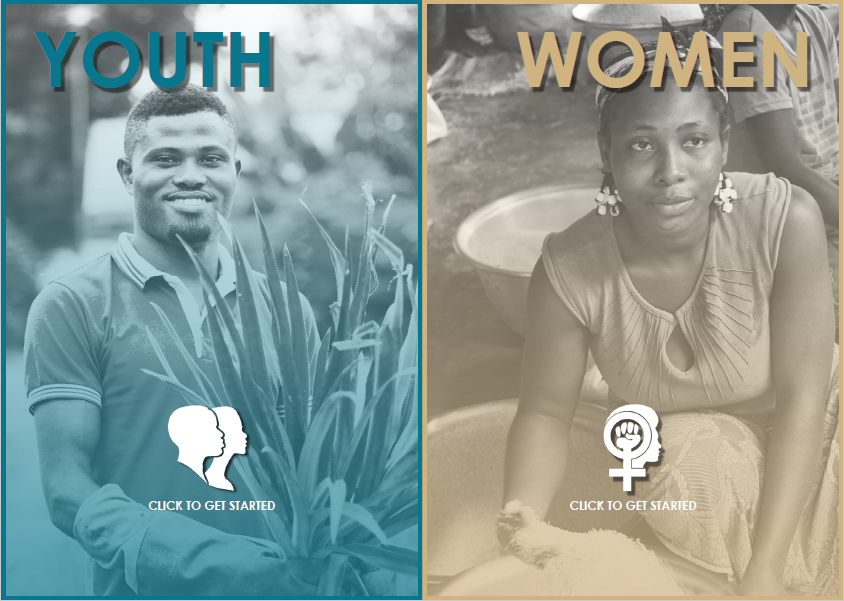 Looking for Gender-related documents and strategies? Our mapping tool might help!
As the only GG2 project in agriculture and skills development (TVET), we are always trying to keep up with Gender news and developments. Our project supports the African Union Development Agency (AUDA-NEPAD) in promoting Agricultural Technical Vocational Education and Training for Women (ATVET for Women). This work falls under the Comprehensive Africa Agriculture Development Programme (CAADP), the continent's blueprint for agricultural development.
To stay up-to-date, we developed an interactive PDF to map and summarise Youth & Gender documents. You can simply click your way through the documents you are interested in:
Select between Youth or Gender: click on the icons.
Select between different sub-topics: for example, click on 'Women's Empowerment' or 'Women in Agriculture'.
This will lead you to an overview of documents & strategies for the sub-topic. The documents that have already been summarised include a 'summary' button.
Click on any of the documents/strategies to read a summary or to 'learn more' (this will take you directly to the document).
Did we miss anything? Feel free to contribute to our map! The last PDF page will tell you how. You can download our map here.
Contact Details
Name: Sara Jabril
Email: sara.jabril@giz.de