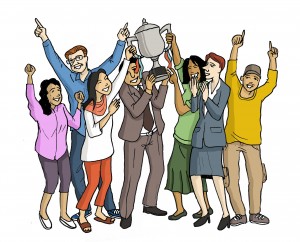 In 2015, for the first time the Gender Working Group Indonesia, Timor-Leste and ASEAN has conducted the biannual contest Communicating Gender. The objectives of this initiative are to reward outstanding commitments in the promotion of gender equality, to encourage knowledge transfer by drawing attention to good practices, to motivate teams to implement the GIZ gender policy and to participate in the company-wide gender competition. Three projects from two categories, GG 0 and GG 1, each are rewarded. Participants are evaluated by an impartial jury consisting of in-house and external experts taking into consideration three criteria: promoting gender equality (60%), impact and sustainability (20%), and innovative character of the approach (20%). The stages of this transparent process are: preparation and submission of entries, evaluation and selection of winners, award ceremony, and contest documentation.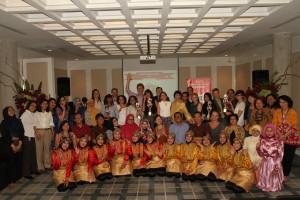 The first award ceremony of the Communicating Gender competition took place on October 21st 2015. The corresponding documention will be launched on the 2nd of March 2016 in the context of the annual GIZ Gender Week at a special event titled "Pledge for Parity".
 We hope that this contest will inspire our colleagues to enhanced and innovative gender mainstreaming efforts in their present and future projects and programmes.