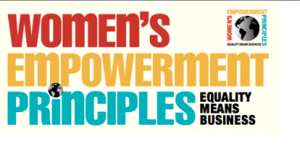 When: Thursday, 10 March, 5.30-7.30 pm
Where: GIZ Bonn, Mäanderbau, Kantine
Who: Dr. Christoph Beier, Panelists tbc.
What: Women's economic participation and ending gender-based discrimination contributes both to women's rights and broader sustainable development. Yet, especially in regions in crisis, women cannot unlock their full potential. Following up from the German G7 Initiative on women's economic empowerment, this event discusses the effects of women's employment on rebuilding the economy, stabilisation and peacebuilding. How can German development cooperation, businesses and civil society best support women's participation in the labour market and thereby support gender equality? Could this be one lever to fostering sustainable peace?
This event will be held in English.
Description in German:
Die wirtschaftliche Stärkung von Frauen und der Abbau von Diskriminierungen tragen zum
Empowerment von Frauen und nachhaltiger Entwicklung bei. Jedoch können Frauen gerade in Krisenregionen nicht ihr volles Potenzial entfalten. Im Zuge der deutschen G7 Initiative zu
"Women's economic empowerment" diskutiert diese Veranstaltung, welchen Einfluss die wirtschaftliche Stärkung von Frauen auf die Stabilisierung, den wirtschaftlichen Aufbau und die Förderung von Frieden haben kann. Welche Rolle kann die deutsche Entwicklungszusammenarbeit sowie Kooperationsländer, Unternehmen und Zivilgesellschaft einnehmen, um Jobs für Frauen zu fördern und somit die Gleichberechtigung der Geschlechter zu stärken? Kann dadurch ein Beitrag zum Frieden geleistet werden?
Eine englischsprachige Veranstaltung des Sektorprogramms Förderung von Gleichberechtigung und Frauenrechten und den Bereichen GloBe und FMB in Kooperation mit dem Netzwerk Gender@International Bonn.