Dokumentation der Veranstaltung:
Die Präsentation zur Gleichstellung von Frauen und Männern in der GIZ kann hier heruntergeladen werden:
———————————————————-
When: Wednesday, 9 March, 2-4 pm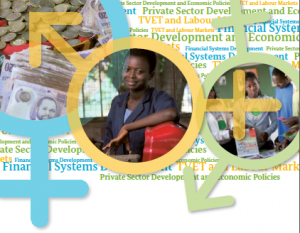 Where: Eschborn Auditorium 2, Bonn BM10027/29, Live Stream for all colleagues via the Intranet
Who: Dr. Hans-Joachim Preuß, Dr. Dirk Jakobs (Program Manager, Daimler AG) and Susanna Nezmeskal (Vice President Corporate Culture/ Diversity, Deutsche Post
DHL).
What: The event "Is the glass half full or half empty? Equality in the GIZ, at Daimler and at Deutsche Post DHL" will tackle the topic of internal gender equality at the GIZ with comparisons to other high-ranking firms.
Description in German:
Haben Frauen und Männer die gleichen Chancen in der GIZ? Wie sieht es mit der Gleichstellung im Ausland aus? Wo muss die GIZ noch besser werden? Wie gehen andere große Unternehmen mit Gleichstellung um? Diesen Fragen wird Vorstandsmitglied Hans-Joachim Preuß zusammen mit Ulrike Ebeling (ehemalige LD Mongolei) und Gästen von der Deutschen Post DHL und Daimler in einer Podiumsdiskussion nachgehen. Die gerade abgeschlossene Evaluierung der GIZ Genderstrategie zeigt, dass die GIZ hinsichtlich der innerbetrieblichen Gleichstellung in den letzten Jahren große Fortschritte gemacht hat. Zugleich weist die Evaluierung aber auch auf Herausforderungen im Ausland und beim nationalen Personal hin. Die Veranstaltung wird in Eschborn stattfinden und nach Bonn sowie an die Auslandsstandorte übertragen.
Eine gemeinsame Veranstaltung der Stabsstelle Evaluierung (StS08) und der Gleichstellungsbeauftragten