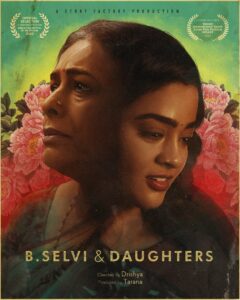 Did you know that only 14% of businesses in India and 30% of SMEs globally are owned by women? Why should we care about women entrepreneurship?
Join us for an exclusive screening of the critically acclaimed short film B. Selvi & Daughters and discussion on
how the Her&Now Film Campaign initiates a positive mindset change around women entrepreneurship
how the film relates to the diverse realities of women entrepreneurs in India
and on the promotion of women entrepreneurship in the global context of Generation Equality.
Team Her&Now + Team Team Sector Programme Promoting Gender Equality