Women Mobilize Women is turning International Women's Day into International Women's Month! Throughout the whole month of March, we will be highlighting aspects around gender and mobility, as well as presenting inspiring female leaders in the transport sector.
Follow the Hashtag #womenmobilize on Social Media to stay updated with new campaigns, insights and events!
Documentation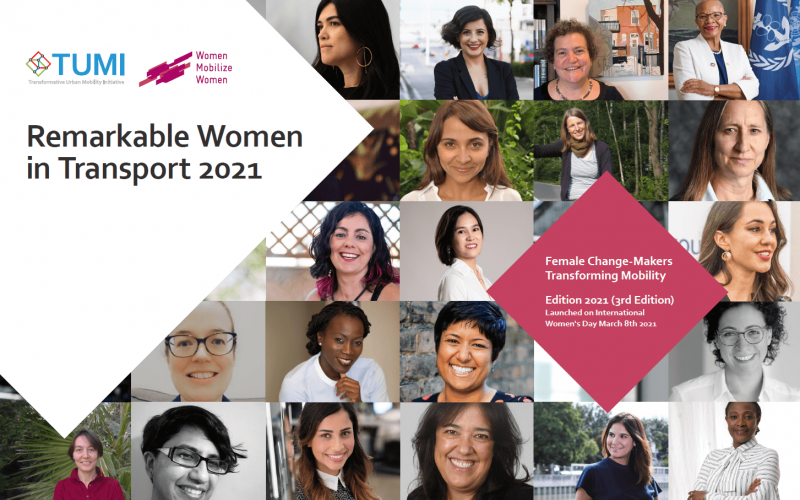 On International Women's Day, we published the third edition of the Remarkable Women in Transport publication! Following the 2019 and 2020 editions, this year's publication highlights 20 inspiring women more, working towards more sustainable mobility, equitable cities and better transport for all.
We believe that a diverse workforce including various perspectives is essential to develop and implement gender-responsive mobility systems. Furthermore, female role models are essential to empower women of all ages and backgrounds. Especially in the transport sector, where men are generally strongly represented and women have historically been rarely part of decision-making and planning, it is crucial to recognize and to illuminate the work of the outstanding female experts in the sector.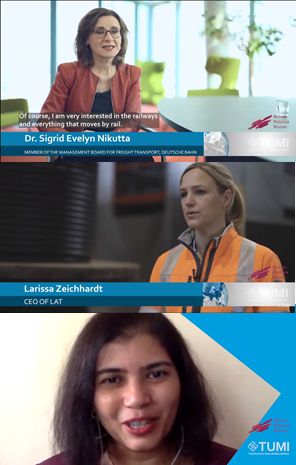 In addition to our publication, we are also delighted to have broadcasted another episode of TUMI TV, focusing on female leadership in the transport sector! Hear what Dr. Sigrid Evelyn Nikutta (Member of the Management Board for Freight Transport, Deutsche Bahn) and other amazing mobility change-makers have to say about female leadership in the sector.
Follow the Hashtag #womenmobilize on Social Media to stay updated on our campaigns, and join the Women Mobilize Women LinkedIn Group!
Discover our work on our website: www.womenmobilize.org.