Exhibition of many international organizations, institutions and donors etc. in the Greek Campus in Cairo on the occasion of International Womens' day initiated by UN Women. 
GIZ will have a booth and present gender related activities, short movies, material etc. implemented in the projects/ programmes.
The one day event will raise awareness of the visitors of the exhibition regarding gender sensitivity and gender roles in Egyptian society.
When? 8th of March 2015
IMPRESSIONS OF THE EVENT AND BACKGROUND INFORMATION: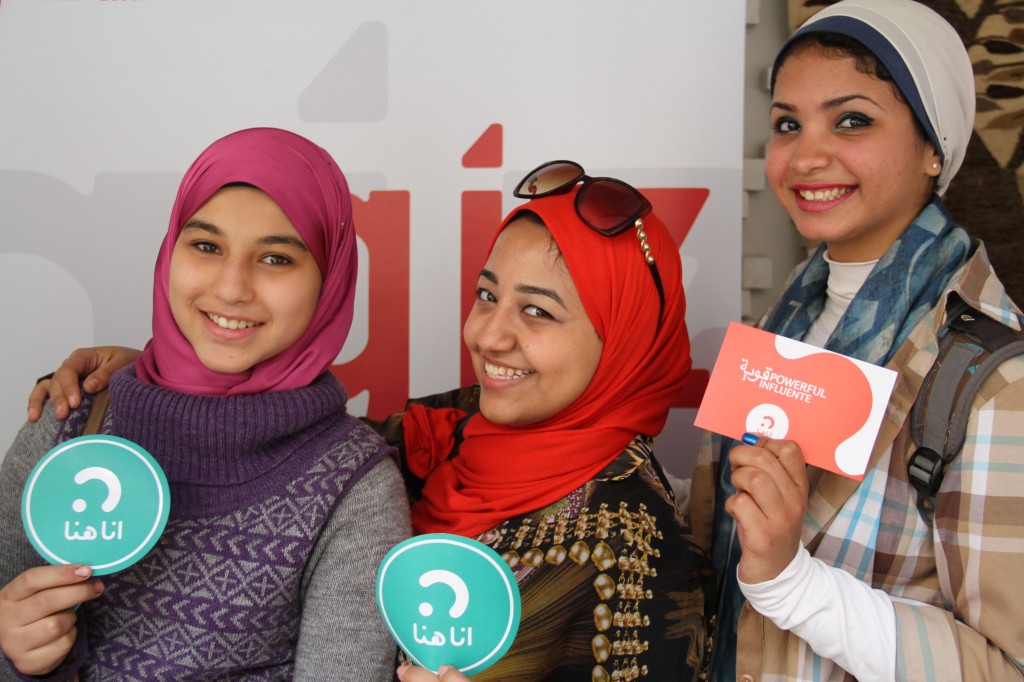 The German Embassy, the KfW Development Bank and Gesellschaft fuer Internationale Zusammenarbeit (GIZ) GmbH were jointly presenting German development cooperation in general and gender related activities in particular that are being implemented in Egypt.
The Initiative Ana Hunna "أنا هنا, I am here, Je suis là"  which is part of a regional GIZ programme on women empowerment showed one of its short movies called "Woman and a Half". The movie tells the story of two women divided by a wide social gap, but still friends. Inspired by the movie, the audience got engaged in a lively discussion on the situation, challenges and professional opportunities of working women in the Middle East and North Africa (MENA) region.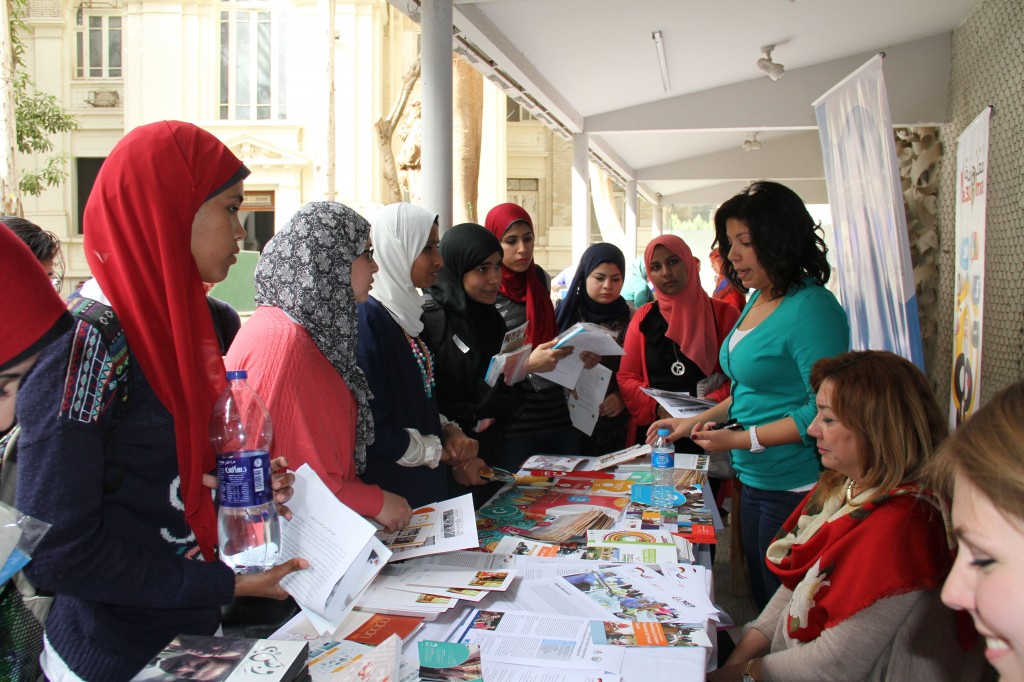 Direkter Link zur Veranstaltung: http://ana-hunna.org/
Download Fact Sheet der Kampagne ANA HUNNA:
Fact-sheet Ana Hunna