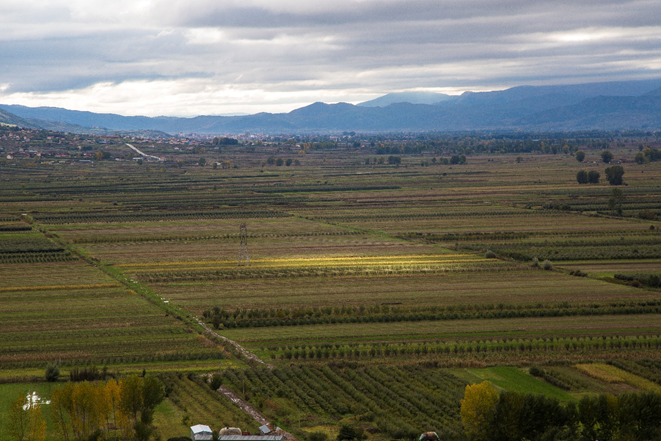 Photo credits Jutta Benzenberg, Copyright GIZ
EMPOWERING WOMEN THROUGH ACCESS TO LAND
OPEN REGIONAL FUND FOR SOUTH EAST EUROPE – LEGAL REFORM
CONTEXT AND INITIATIVE
Although it is widely recognized that equality in land ownership rights has a positive impact on countries' development, the reality is that these rights are often unequally shared between men and women and are routinely violated and insufficiently enforced. In South East Europe, the reasons why women are unable to exercise these rights are complex and diverse. They range from inadequate legal standards and implementation, to custom and religion, as well as unprofessional behavior of public officials such as notaries and registration officers. Women in the Western Balkan especially in rural areas where the average number of female landowner or co-owner in 2014 was as low as 3% compared to 48% in big cities regularly risk losing their ownership entitlements in the case of inheritance, divorce, widowhood or their husband's migration. In order to improve women's access to ownership and control over land as set out in SDG 5 the project "Gender and Land Rights" implemented under the Open Regional Fund for South East Europe applied the FAO Legal Assessment Tool to understand and consequently address existing biases and gaps in the legislative framework.
GENDER – A QUALITY FEATURE FOR OUR WORK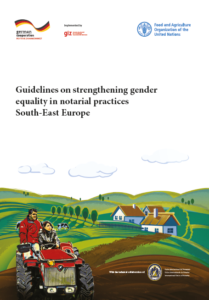 To qualify and transform legal professionals dealing with land to become "guardians" of women´s rights, a guideline for notaries was developed. The guideline is an instruction manual for all law practitioners on how they should address gender equality on land tenure in every legal transaction. It offers quick and easy steps and checklists to help notaries exercise due diligence in the services they provide by identifying and protecting the rights of women with legal interest in the service. The International Union of Notaries endorsed the guidelines and recommended it to all their members worldwide. "Guidelines on strengthening gender equality in registration practices – SEE" for officers in registration offices (cadastres) has been drafted and will be published in 2020. Regional exchange and expert forums attended by lawyers, notaries and registration officers dealing with land transactions every day facilitated peer learning and led to a "positive competition" among the institutions in the Western Balkan.
GENDER IMPACT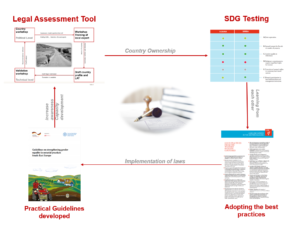 As a result, national institutions of North Macedonia, Serbia, Montenegro, Albania and the Republica Srpska (Bosnia and Herzegovina) have carried out several reforms with a big impact on women´s land rights. Because of the cooperation with the project in the Western Balkans, FAO, as the custodian agency of indicator 5a2, was able to raise the status of the indicator from Tier III to Tier II.
Contact: