Social health insurance for vulnerable families in India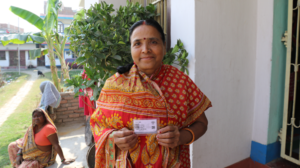 Context and Initiative
In India, out of pocket payments for health care impoverish millions of persons every year. Furthermore, India's patriarchal society heavily disadvantages women and girls in terms of decision-making about their health care needs and access to resources, resulting in poorer health outcomes.
In order to improve this situation, the Indian Government has implemented the national health insurance scheme Rashtriya Swasthya Bima Yojana (RSBY) from 2008 to 2018. An important step was taken in 2018 with the launch of new national health insurance scheme called Pradhan Mantri Jan Arogya Yojana (PM-JAY). Now, more than 500 million poor and vulnerable persons can access free healthcare services in hospitals with an annual insurance coverage of EUR 6,300 (INR 500.000) per family. This makes PM-JAY the world's largest, completely government funded health insurance and India's most important initiative towards achieving Universal Health Coverage (UHC).
Gender – a quality feature of our work
As Indo-German Social Security Programme (IGSSP), we advise our partners, the Indian Ministry of Health and Family Welfare, the National Health Authority and State Health Agencies, in applying a gender lens in the design and implementation of PM-JAY. Reflecting on issues of autonomy and asymmetries in decision-making within family structures is an important aspect of gender-mainstreaming in programme design. Our advice is based on evidence from an evaluation which we have carried out on behalf of the government. Removing size limits for eligible household units, spreading entitlements and the means of access to resources or services more evenly across all household members, and actively including female headed households as eligible can counteract male-bias, foster female agency, and contribute to gender equality and Universal Health Coverage.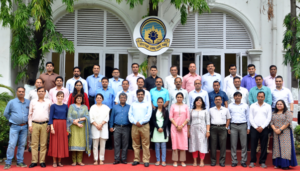 IGSSP trains officials from the centre and state governments on the design and implementation of PM-JAY. The training includes session on gender sensitisation and equality and were carried out in collaboration with the Administrative Staff College of India (ASCI).
Gender impact
In the past, when families had a single card, wives needed their husbands' approval before they could seek healthcare. With PM-JAY, this is no longer required. This means that girls and women can independently decide to access health services.
The design of benefit packages under PM-JAY increasingly reflects the specific healthcare needs of girls and women. Accordingly, in the first year of its implementation, 48% of services covered by PM-JAY were utilised by women and maternal health services rank at fourth place out of a total of 1390 medical packages.
The digitalized fraud management is made gender sensitive to provide sex disaggregated data so that no malpractices or discrimination to any gender takes place in the name of medical insurance.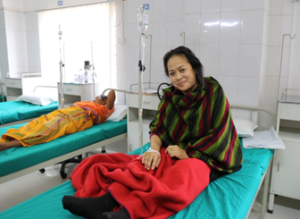 Contact
Dr. Nishant Jain E: nishant.jain@giz.de