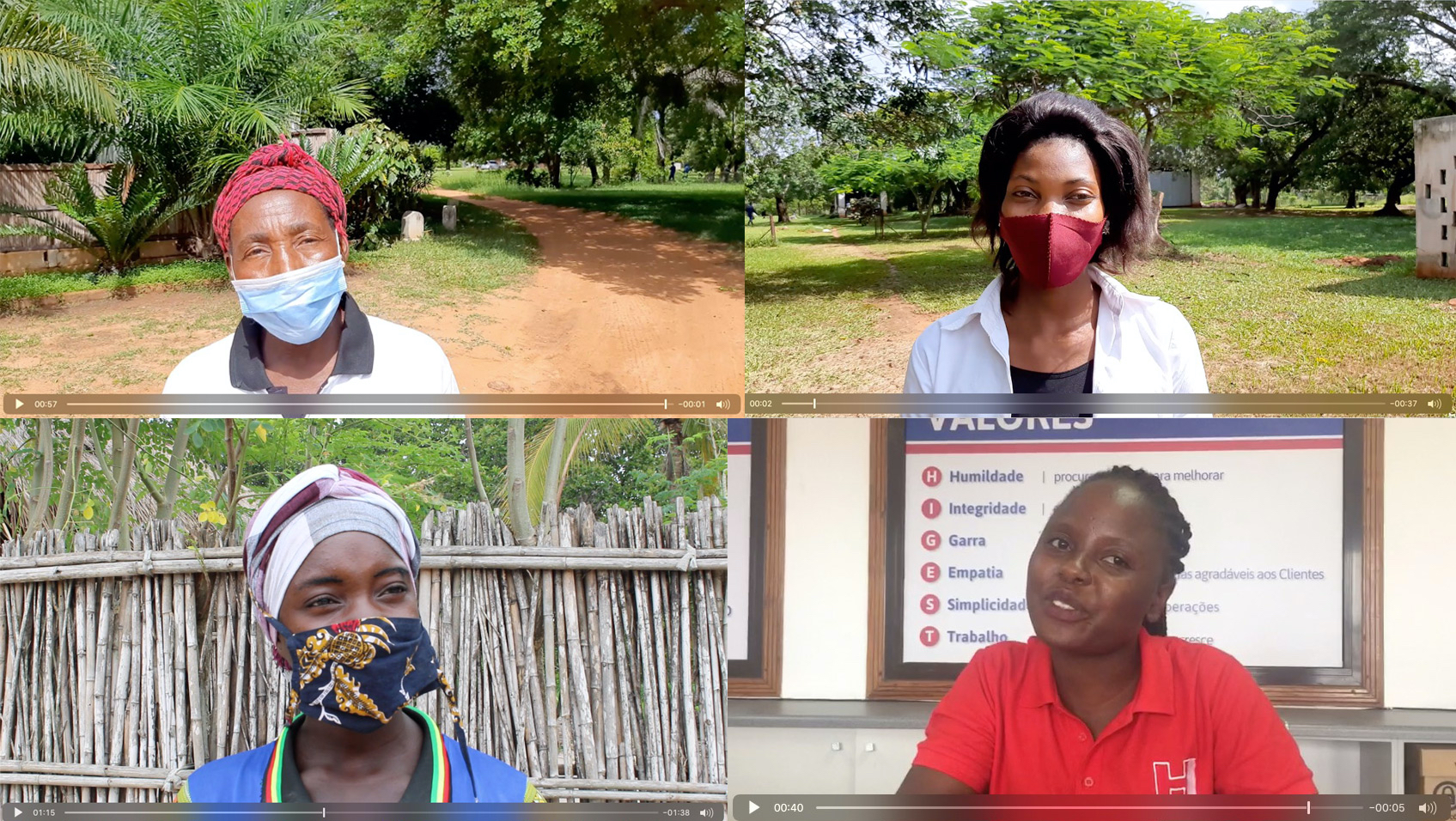 "I would recommend other women to…" is the most cited sentence by Mozambican female entrepreneurs and leaders in 20 short videos which The Sustainable Economic Development Programm "ProEcon" collected all over the country of women leading saving groups, working as banking agents, female owners of small businesses and women in leading positions in medium sized enterprises. They all share their experiences how to overcome gender based barriers and advance in their career and business development. These videos were edited and developed into nine video snippets. Another 5 short videos are prepared by artists under the coordination of the German-Mozambican Culture Centre. They will talk, dance, sing and reflect on diversity and on equality and equity for women as well as for LGBTI+. The 14 videos will be shared during the gender week through various messenger apps and social networks among GIZ staff, political and implementation partners – each day two videos. Not only, that this offered the opportunity to share experiences on personal economic development and to strengthen exchange and networks – it also is an opportunity for artists to stay visible (in times, where artists suffer limited occasions to present their works).
The gender week in Mozambique will be launched on Monday 8th of March by the GIZ country director Ekkehard Lang and the Director of CCMA, Carolin Brugger during a virtual coffee morning. The occasion will also be used to share the experiences of three women who are in leadership positions in GIZ Mozambique to illustrate what gender-inclusive human resource management means in practice.
The videos will also be shared via:
Facebook CCMA: CCMA-Centro Cultural Moçambicano-Alemão | Facebook
YouTube CCMA: CCMA Goethe Maputo – YouTube

Documentation
110 GIZ colleagues from Moçambique and abroad, and as well as representatives of the German embassy and the local Mozambican-German cultural center (CCMA) participated during 70 minutes of the virtual launch of the Gender Week. Current priorities for Gender equality of the BMZ and the GIZ were presented, as well as recommendations from several participants on how to improve female participation, based on their own stories.