The Sports for Development in Africa project hosted a number of events and activities during the whole gender week:
Daily quizzes
We published a themed 3-question quiz every morning. The themes were COVID, digitalization, political leadership and representation, education, and health. This document includes the questions and answers of all the quizzes:
#S4DxChooseToChallenge
The SV Sport for Development and the RV Sport for Development in Africa took part in the global International Women's Day #ChooseToChallenge. We each took a picture and added a quote of how we #ChoosetoChallenge. This collage is a compilation of everyone who took part.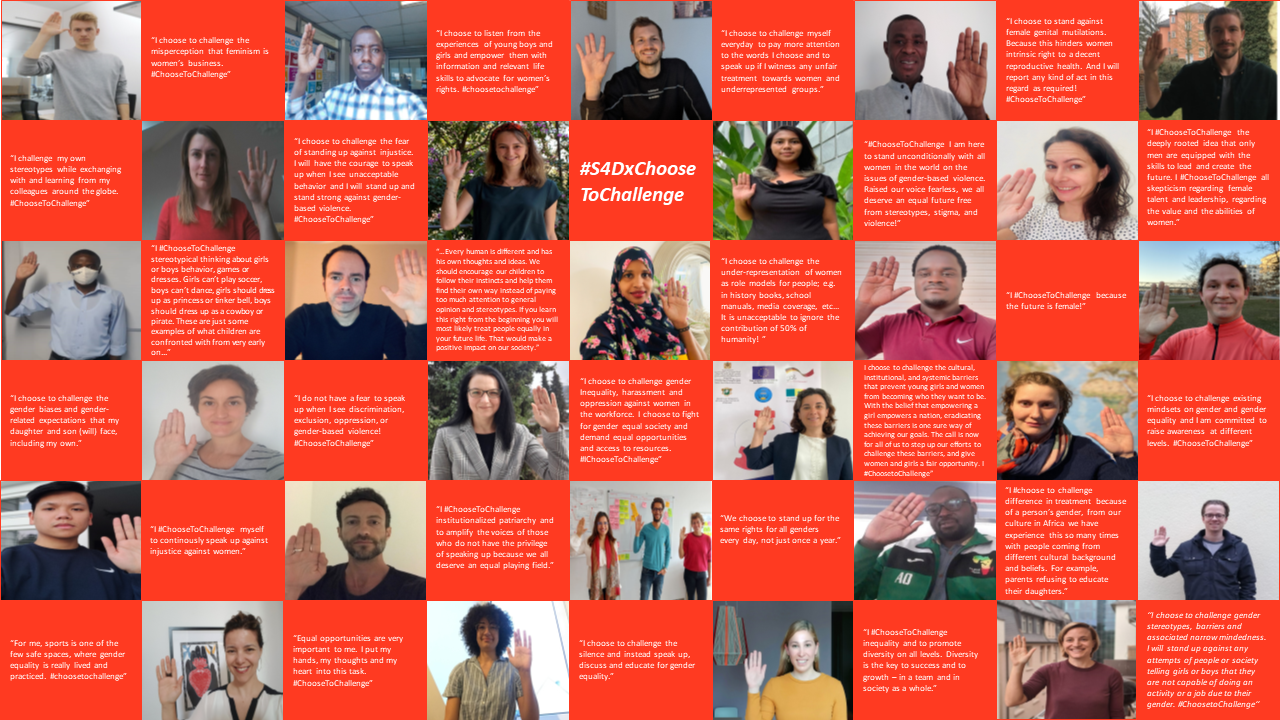 Advocacy articles
We asked each project to publish an advocacy article for Gender Week. We received submissions from Team Kenya/Ghana, Team Ethiopia, and Team Namibia. These articles were published in the Gender Network on IDA, the GIZ Gender Week blog, and will be published on the IDA Org News page, as well.
'S4DA Brunch: How we Challenge'
We organized a brunch to talk about different aspects of gender (in)equality. The articles includes a brief summary of what we discussed. We added the event to the Gender Week 2021 calendar.