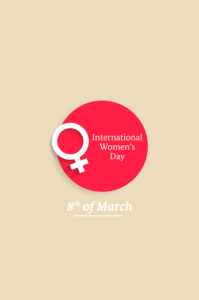 On the occasion of the International Women's Day on 8th of March 2019, the GIZ AU celebrates women's achievements and their crucial role for sustainable development worldwide.
Under this year's theme #BalanceforBetter, people all over the world are advocating to build a gender-balanced world. At GIZ, we firmly believe that gender balance is essential for economies and communities to thrive, and collectively we can all play a part!
Our main partner, the African Union, is highly committed to achieving gender equality in African countries. In February 2019, it launched its first Strategy for Gender Equality and Women's Empowerment, as a guide to achieving the AU's commitments to the critical agenda for peace, prosperity and security in Africa. A study conducted by GIZ (attached) helped paving the way for the development of the AU strategy.
Here are some examples:
The FemWise-Africa initiative, launched in 2017 supported by GIZ, is set to boost women's role in AU peace processes. NEPAD's Agricultural Technical Vocational Education and Training (ATVET) for Women project aims to empower women in the African agricultural sector, using a gender-transformative approach that includes women as well as men (watch the video here!) Additionally, GIZ supports the AU to setup the African Women for Infrastructure Network under the Programme Infrastructure Development in Africa (PIDA). In 2019, GIZ will support the AU in in better linking Women Business Associations (WBAs) to the main stakeholders of the African Continental Free Trade Agreement (AfCFTA).
Over the last century, much has been achieved and women have been empowered globally. However, even today, there are millions of women around the world who are either speechless or are struggling hard to secure their rights. Discrimination and inequality is still prominent, and the need to strengthen awareness on gender biases remains relevant in development cooperation and beyond. To accelerate gender balance further, the GIZ AU office therefore encourages all projects to proactively integrate gender considerations into the planning, design, implementation and evaluation of their activities.
To celebrate International Women's Day, we cordially invite you to a coffee hour special to jointly celebrate women's achievement and take action for equality. So come and join us on 8th of March at the 6th floor of the AU office!