TOWARDS GREATER GENDER EQUALITY THROUGH-OUT THE CONFLICT CYCLE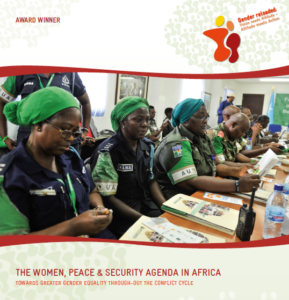 Gender Competition 2020 – GG1 – 3rd Place
CONTEXT AND INITIATIVE
Globally the vast majority of actors in the peace and security sector are men. The full, equal and meaningful participation of women in all activities of the peace and security sector, ranging from mediation and preventive diplomacy to peacekeeping operations and peace building measures, remains a distant goal. The project "Support to the African Peace and Security Architecture" (APSA) implemented on behalf of the German Ministry for Economic Cooperation and Development (BMZ) pays attention to gender aspects in all its intervention areas. It collaborates with the African Union (AU), regional organizations (RECs), AU member states, with the UN, the ICRC and the IOM and other stakeholders. It is also a member of the Network International Cooperation in Conflicts and Disasters (NICD) and a core member of the Addis Group for Peace & Security (AGPS).
GENDER – A QUALITY FEATURE OF OUR WORK
APSA works towards increased involvement of women (and youth) as actors across the entire conflict cycle and more generally in the peace and security sector at continental, regional and national levels in Africa. (1) Conflict Prevention and Mediation: APSA supports the operationalization of the AU FemWise-Africa network and collaborates with civil society organizations to build mediation skills of young women and bridge the inter-generational gap in mediation;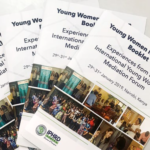 (2) Conflict management: Together with the AU and the UN the project develops a compliance training addressing fundamental human rights and zero tolerance for sexual abuse. It also supports gender-sensitive recruitment and secondment measures for civilians in AU-led peace support operations. (3) Peace consolidation: Through gender- sensitive peacebuilding measures APSA supports the implementation of the Regional Stabilization Strategy (RSS) for the Lake Chad Basin Region. Recent activities included among others, a pilot training on mental health and psycho- social needs in Boko Haram affected regions; and a workshop on Sexual and Gender-Based Violence (SGBV) in collaboration with the Multi-National Joint Task Forces (MNJFT) to raise awareness on compliance regulations pertaining to SGBV in armed forces.
GENDER IMPACT AND RESULTS
Some of the results and impacts the GIZ/AU cooperation has thus far achieved are: • the deployment of women in AUand REC-led mediation processes has immensely increased through the support to the AU FemWise- Network; • the link between mediation processes at different levels (regional, national, local) has been strengthened through the cooperation with civil society; • the AU has developed a compliance framework for peace support operations, which entails a fundamental set of regulations with regard to human rights and zero tolerance for sexual abuse; • the number of female civilian experts in the ASF Roster has increased by 49%; • gender sensitive peacebuilding measures are an integral part of the implementation plan of the RSS in the Lake Chad Basin Region.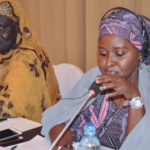 Contact:
David Nii Addy, Annie Izere,
Felicitas Mukurarinda – GIZ AU APSA Project
E nii.addy@giz.de
annie.izere@giz.de
felicitas.mukurarinda@giz.de
Full information Roll Up: GENDER COMPETITION 2020 Contributions SERIES I 16
Competition Entry: 06 EN GIZ-Gender Competition 2020 APSA
Presentatin at Gender Award Ceremony: GG1 03a APSA Poster FINAL
Have a look at the pictures of the Gender Award Ceremony on March 03, 2020: