The GIZ project "Improvement of Livelihoods and Food Security (ILF I+II)" supports land recipient families to use the land that they received from the Cambodian government. Activities focus mainly on establishing a home garden that provide diversified and healthy nutrition to the family as well as growing cash crops on their agricultural land to generate an income. GIZ ILF has from the beginning put a strong focus on increasing the participation of women in project activities and community leadership roles. Women play an important role in household dynamics as many men sell their labour during the day while women take care of the household and agriculture. Hence, women have a high influencing role in regards to the health of the whole family, especially when it comes to nutrition.
Even though, the traditional Cambodian diet is diverse and rich in vegetables, especially in rural areas, most families rely heavily on rice and barely complement their food with vegetables and enough protein. A lot of families suffer from food insecurity and if families do have enough food, a lack of knowledge on adequate nutrition hinders them to make healthier food choices. The consequence is widespread malnutrition, in both adults and children, which has effects on their productivity, development, health and household income.
GIZ ILF has from the beginning promoted home gardening for the land recipient families and complements these activities with trainings and awareness raising how to create a balanced and healthy diet with the crops grown in the home garden. The main focus it put on laying a foundational nutrition understanding guided by following questions: "What does a diverse diet mean?" "How can I prepare diverse food with available resources every day for my family?" "How does an adequate diet affect our health?" The main drivers of change are women as these are mainly responsible for preparing the food every day.
In order to reach as many women and households as possible, GIZ ILF decided to capacitate so-called focal persons in different target areas who then take over the training in the village. In the provinces Kratie and Tbong Khmum, 2 active women per village were selected and trained on training the above mentioned topics. Afterwards both focal persons together implemented their own trainings in each village to groups of 15-20 women with continuous coaching by GIZ ILF. Not only has this really increased the confidence of the female focal persons, it also keeps this important knowledge accessible in the village, even after the project fades out. In the province Kampong Chhnang, 4 focal persons, 1 per village, are being capacitated and have already been highly active in visiting other households directly to provide direct coaching and collect monitoring data. After the first activities, an increase in confidence, self-initiative and community participation was recognized.
As an additional topic, the Provincial Department of Women Affairs (PDWA) in 4 provinces was trained on the benefits of small fish powder and its production. Fish is the main protein source in Cambodia, however depending on the location not always available the whole year around. Also, small children are at risk to choke on the bones. For Small Fish Powder the small fish is dried and ground as a whole, which preserves the valuable nutrients in the fish while eliminating the danger of choking. Also, the fish powder can be stored longer, hence making fish as a protein source more available throughout the whole year. The PDWA staff is now in the process of training many women in GIZ ILF's target areas on how to produce fish powder themselves for their families.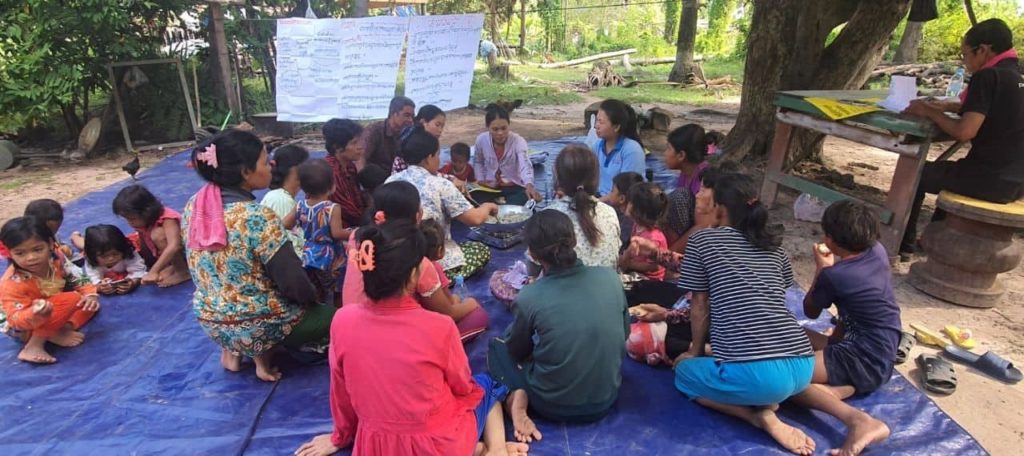 Women beneficiaries were capacitated on making fish powder by staff from women affaire department.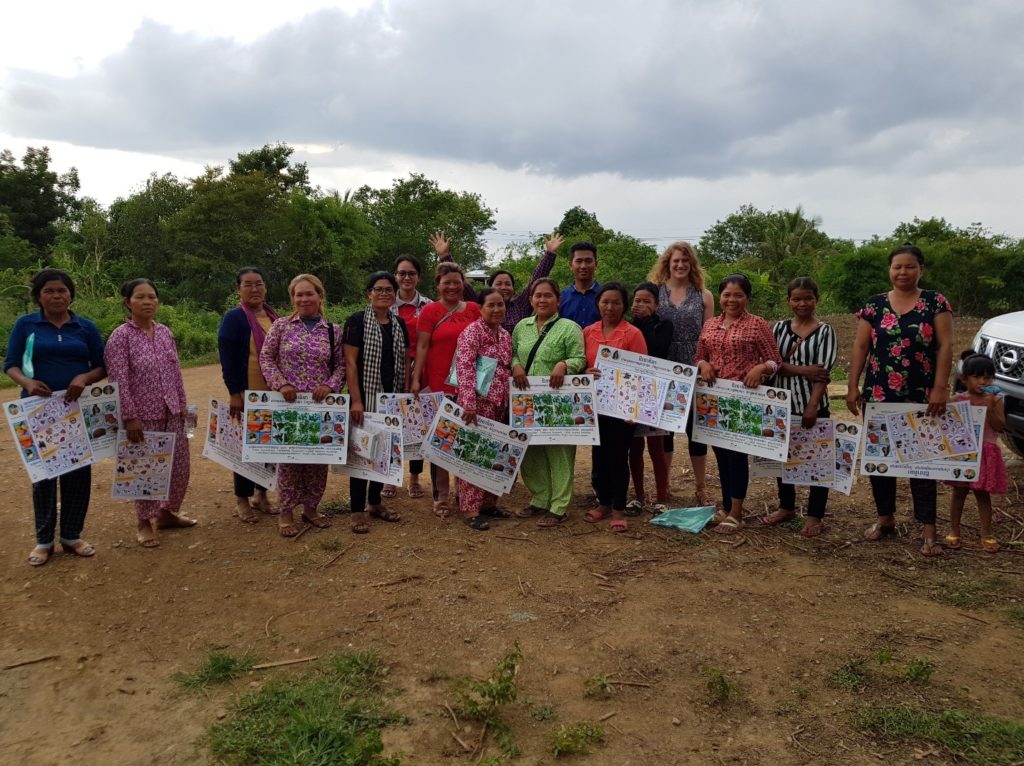 Female focal persons who were capacitated by GIZ staff to be nutrition trainers