GIZ INDIA GENDER DAY 2019
SYNOPSIS REPORT FOR GIZ GENDER MEET: GENDER RELOADED
7th March, GIZ Office, New Delhi, India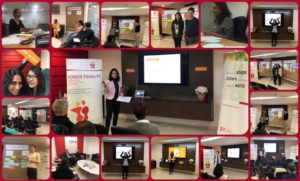 GIZ India organized a Gender Meet: Gender Reloaded' on Thursday, 7th March, 2019 to take into cognizance the new reloaded strategy. It was also an opportunity to turn inwards, to see how the strategy can be reflected in our specific areas of work. The Gender Meet was a platform which addressed issues that are pertinent to Development Cooperation and also existing practices of Gender equality within the company.
Gender Equality and the elimination of existing gender discrimination are vital in assuring the quality of our work, and they are key elements of our corporate vision: "We work to shape a future worth living around the world''. On 18 December 2018, the Management Board of GIZ adopted the new GIZ Gender Strategy and its internal Operationalisation Guideline. The new GIZ Gender Strategy follows the underlining principle "Gender Reloaded: Vision needs Attitude – Attitude meets Action" and is the guiding framework for all managers, employees and other members of GIZ's workforce who are responsible for the implementation of the strategy.
The GIZ India Gender Meet began with some strong opening remarks from our GIZ India Country Director – Dr. Julie Reviere. Her words resonated that of re-commitment to gender equality and a strong piece of advice to all: ''to go back to their offices and keep spreading the word and pushing for gender equality''. Her inspiring words and opening remarks were well received by all.
Following her remarks, the GIZ India Gender Focal Point – Ms. Scherazade Siganporia – introduced the new Reloaded Gender Strategy and provoked the participants to think of their existing programs and projects, their individual understandings and perceptions of some of the key elements of our GIZ Gender Strategy.
This led to small group discussions that focused primarily on the following topics:
1. GROUP 1: POLITICAL WILL AND ACCOUNTABILITY
2. GROUP 2: CORPORATE CULTURE
3. GROUP 3: GENDER EQUALITY WITHIN THE COMPANY
The idea was to seek insightful understanding of how each participants views the key elements as a daily aspect which would contribute to the implementation of the new gender strategy. Some of the key discussions revolved around: Women in Leadership position, Gender Competence Strengthening, Human resource integration of how diversity, work-life balance and encouraging a healthy safe environment for colleagues to thrive in GIZ and also Gender Sensitive Communications.
The discussions were fueled with coffee, donuts and sandwiches: the aim to come up with concrete recognition of the fact that although the GIZ Gender Strategy had a power punch of strategic aspects, one cannot ignore the differential requirements of implementation at the Country Level. The discussions captured experiences, sharing of knowledge and ideas which were quite useful also to the country office, to ensure stronger competence building, creating a core structure for gender expertise and understanding how different programs require technical and structural support for gender implementation.
What was also an area of interest and concern was the use of digital technological tools to empower and influence Development Cooperation Impacts which would lead to further empowerment of both men and women.
The GIZ India Portfolio Manager: Ms. Annette Roeckel provided a comprehensive and well meaningful synopsis of the entire GIZ Gender Meet with the assurance of all recommendations and ideas which have stemmed up, which would be taken up by the GIZ Country Office.
Positive Action is where there is true impact and with this another GIZ India Gender Day laid out a few milestones for improvising the quality of our work.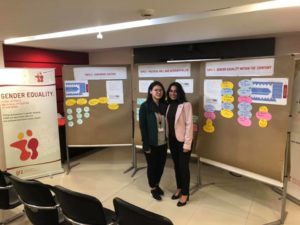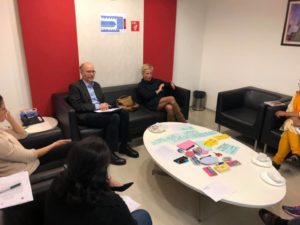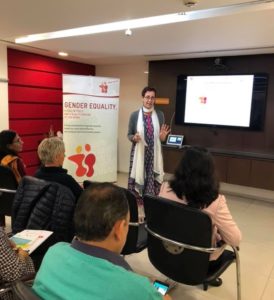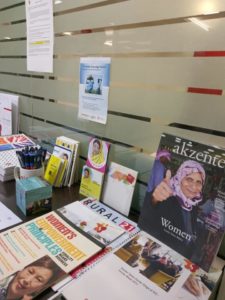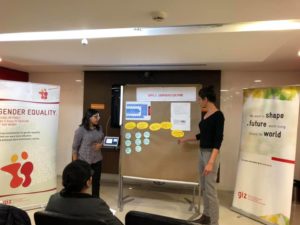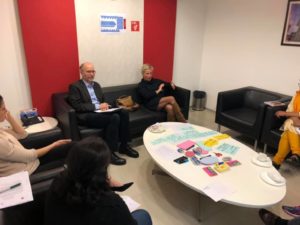 Find the Agenda of the Event here.
India Programme for Gender Day_7th March, 2019
Find a Background Note on the Event here:
India Background Note_GIZ India Gender Day 2019_Final