Background
W-PEXL idea was generated by business women in a Public and Private Dialogue (PPD) in Balkh province. It supports transitional learning by bringing together women SMEs and Women Entrepreneurs for knowledge and experience exchange. It is an open and trusted platform where young entrepreneurs benefit from the experiences of successful business women who developed their businesses in a better level. It also provides opportunities for young women entrepreneurs to share and discuss the challenges they have faced and find out practical solutions. Eventually the W-PEXL assists the women entrepreneurs to upgrade their business knowledge and skills which in turn lead to growth of their businesses.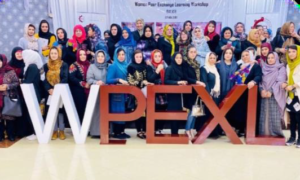 In Afghanistan women businesses besides facing business common constraints are disposed to challenges specific to their gender. These barriers get intensified in rural areas. There is not any policy in place to safeguard women who want to get engage in none home based enterprises. However, despite all the social and cultural barriers there are still business women who positively overcome those challenges and run their businesses successfully. These experienced women business owners could be inspiring for the young women entrepreneurs as well as they could be source of knowledge and skills to get transited to others. They can also provide good and practical solutions for those women entrepreneurs who newly entered to business world and faces specific challenges.
Therefore, Sustainable Economic Development and Employment Promotion (SEDEP) supported Afghan Women Chamber of Commerce and Industries (AWCCI) to establish business women advisory for women SMEs, named Women for Women Peer Exchange and Learning Workshop (W-PEXL). The workshop run over one full day and include peer review of successful business setup by women entrepreneurs. Few experienced business women speak out for other women entrepreneurs on how they started theire businesses, how they mitigate the risks and overcome the challenges and in overall sharing their good and bad practice. Opportunities also provided for young entrepreneurs to share their own challenges, focused discussion take place on the raised issues. Generally, the discussed topics are about the cultural dynamics on women business development, women business interaction in the market, access to business resources and services and on procedural issues such as business registration and taxation. Besides, Business Women found market and customers for their product during the event.
The first event took place in Balkh on Nov 2017. Since the event had good output and was welcomed by the business women community, SEDEP supported holding of three more events in Balkh during 2018 and 2019 and the idea was extended to Badakhshan and Takhar provinces in 2019. Overall 345 business women participated in all these events, 235 in four events in Balkh province, 60 business women in Badakhshan province and 50 in Takhar province. In all these events women received advisory from 27 successful business women.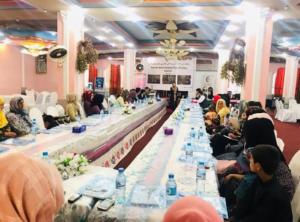 Output:
o Women entrepreneurs motivated by understanding the challenges and success of the women entrepreneurs and how they overcome the challenges
o Women entrepreneurs get familiar with each practices
o Network between the women entrepreneur established
o Women understand good and bad practices the women face in running the businesses
o Business women understand the business concept in practical way
o Women entrepreneurs familiarized with standard ways of starting a business
Gender Mainstreaming in SEDEP:
In order to assure that gender issues are addressed well. SEDEP has adopted two strategies. First, SEDEP assessed and aligned its activities that both men and women benefit equally from all SEDEP activities. In this respect SEDEP conducted gender mainstreaming meeting for SEDEP colleagues. BMZ Development Policy Action Plan on Gender Equality 2016-2020, in short = Gender Action Plan (GAP ll) was presented and discussed. Continuing to that all the three SEDEP's FoAs presented their OPs. Implication of individual SEDEP activities on men and women assessed and their linkages with GAP ll measures were highlighted.
Within the program business case which is enhancing economic capabilities of actors in five selected value chains, SEDEP works with women business associations supporting women engagement in the economic activities along the value chains.
SEDEP also support women businesses to advocate for their interests through Public and Private Dialogue Platforms. The platforms between government and private sectors are intended to identify and define business barriers and to formulate solutions. In all these platforms, business women representatives are involved. For example, at the National Public and Private Dialogue on Access to Finance. A working group of women businesses was established, they defined women business restrictions in terms of access to finance and come up with concrete suggestions to the government. It was a good platform for women businesses to advocate for their own interests.

Besides, considering gender as cross cutting issue, SEDEP has worked one step further. The program implements women specific activities to strengthen additionally women economic empowerment. Namely these activities are Women for Women Peer Exchange and Learning Workshop (W-PEXL), Mushroom Cultivation and Women Weekend Bazaar.
Second, providing gender awareness among SEDEP colleagues. Gender equality awareness workshop was conducted for SEDEP colleagues in Kabul and Balkh. Because these colleagues are initializing and planning activities as well as implementing activities on the field.
Enclosure